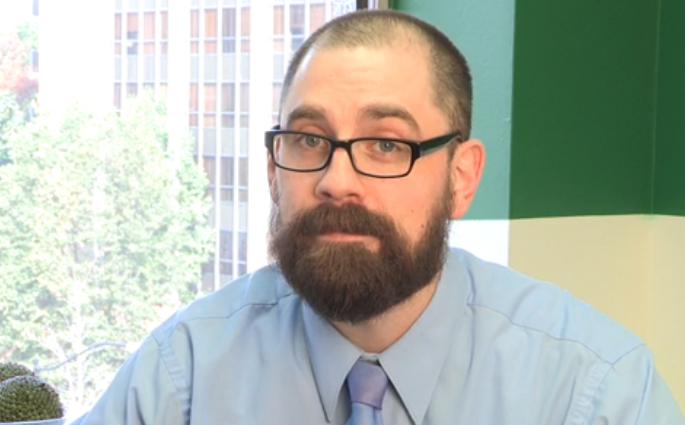 Tim Kobie
Tim Kobie, currently a business process analyst with the City of Cleveland, was an SC2 Fellow there from 2012 to 2014. There, he aided the City in creating data tools and analysis for prioritizing demolition, and making reporting more consistent and accurate.
As described in the final report on the SC2, Kobie's fellowship in Cleveland's Department of Building and Housing (B&H) enabled him to working closely with his local project manager Ron O'Leary, the department's assistant director. Kobie, Leary, and the B&H staff developed a system that assigned each property in the demolition inventory a score, based on a number of factors including safety, proximity to schools, and other property and neighborhood characteristics. Priority scores were first produced in February 2013.
The new system designed by Kobie enables the city to be much more strategic in using demolition to stabilize neighborhoods and to maximize cost recovery. Kobie also worked with a task force to identify bulk property holders, particularly those with large numbers of code violations, so that the City could target predatory house flippers and absentee property speculators.
Kobie also worked with community development corporations to improve the city's Code Enforcement Partnership Program.
Tim earned his doctorate in Urban Studies/Affairs from Cleveland State University, and his bachelor of arts in Sociology from Case Western Reserve.